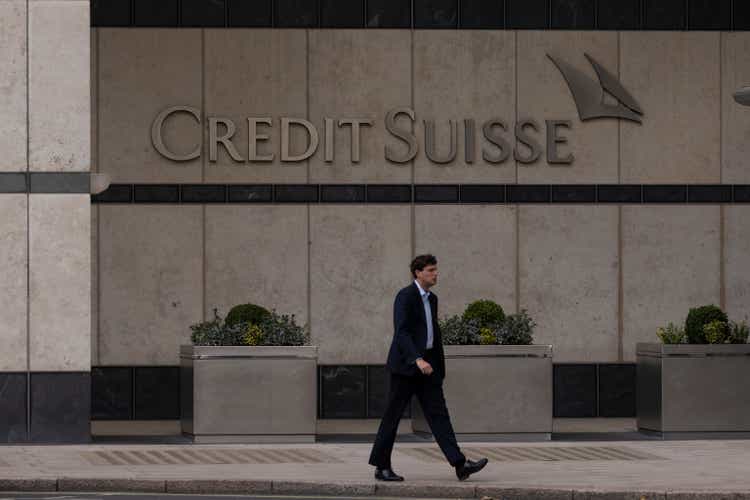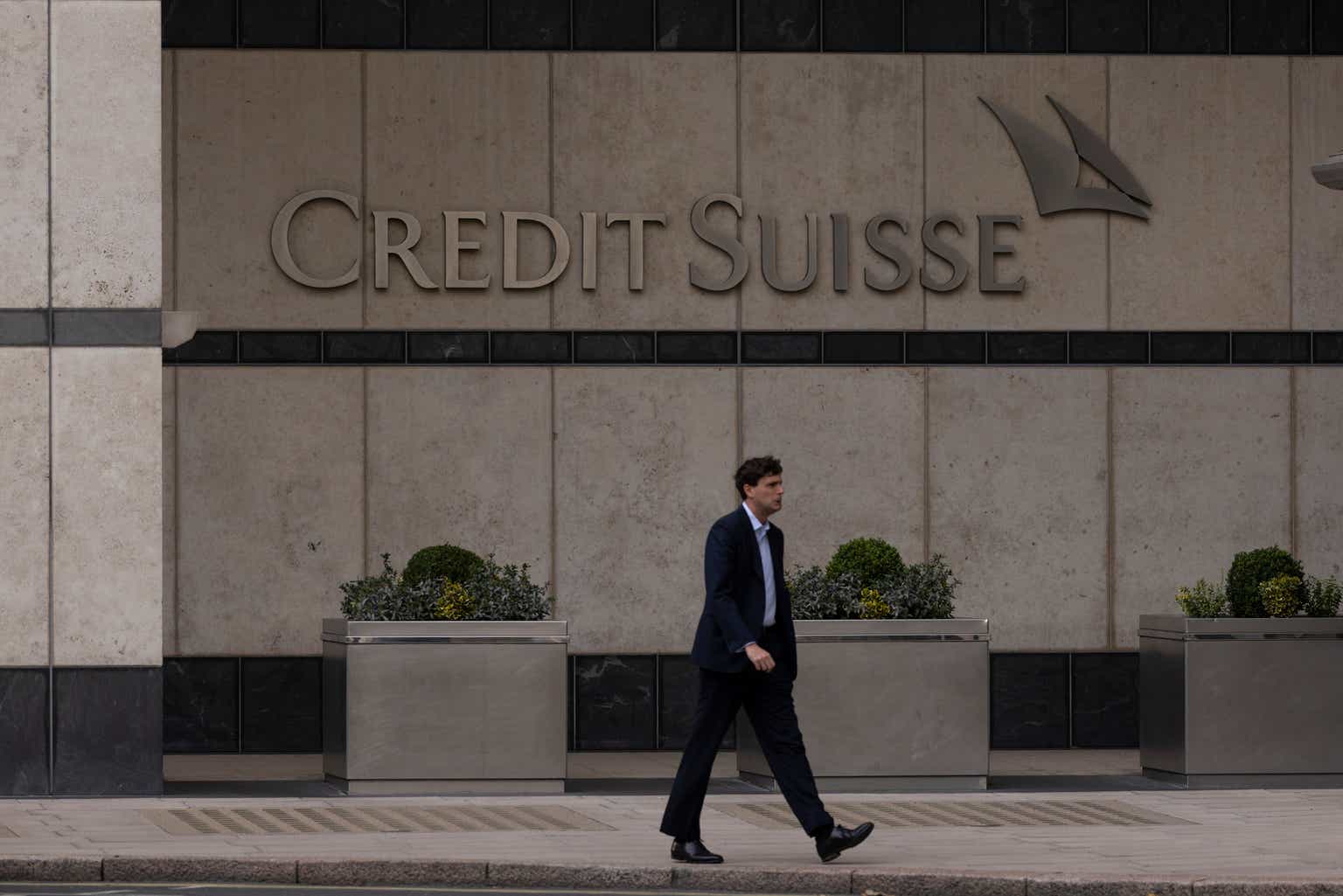 Switzerland's largest bank UBS (NYSE:UBS) has reportedly made an offer to acquire embattled lender Credit Suisse (CS) for up to $1 billion in exchange for its stock, according to a Financial Times report.
The deal values the country's second-largest private lender at a fraction of its current market value of $8.6B. UBS has offered a price of 0.25 Swiss francs, almost 87% lower than Credit Suisse's Friday close of Swiss Francs 1.86.
As of Friday's close, UBS (UBS) had a market cap of $57.9B, while Credit Suisse (CS), which has seen its stock plunge 73% Y/Y, finished the session with an $8.6B market value. Credit Suisse (CS) has lost one-third of its value since the start of March.
The report further added that there is no guarantee that a deal will be reached as UBS has several concerns, including an ask for USD 6 billion from the Swiss government to cover the potential deal. UBS has also demanded a 'material adverse change' that voids the deal if its credit default swaps spike by 100 basis points or more.
Credit Suisse, UBS and the Swiss government declined to comment.
The 167-year-old Credit Suisse (CS) is caught in the turmoil spurred by the collapse of U.S. lenders Silicon Valley Bank and Signature Bank over the past week.
Credit Suisse (CS) on Thursday borrowed up to 50B francs ($54B) from the Swiss National Bank.
There were multiple reports of interest for Credit Suisse from other rivals. Bloomberg reported that Deutsche Bank was looking at the possibility of buying some of its assets, while U.S. financial giant BlackRock denied a report that it was participating in a rival bid for the bank.